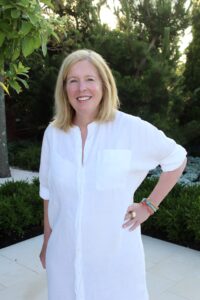 Do you know what your customers value?
Plenty of companies and brands create great products and services. But, do you deliver a personalized brand experience?
Wendy Glavin Agency is a New York-based public relations, marketing and social media agency. We're known for our curiosity, passion, originality, fearlessness, and for guiding our clients with intelligence that they may not want to hear, but they need to know.
Our roots are in global corporate, agency, and consulting. We have 25+ years of experience and in-depth knowledge of traditional and modern strategies across a wide variety of industry and business sectors.
We make it our job to understand our clients' shifting markets and their customer pain points. Why? Because more than four billion people use the internet and three billion use social media worldwide.
We amplify your brand voice with your unique story. No one has the identical mix of background, experiences, skills, relationships, and interests — your competitive advantage.
Entrepreneurial in spirit, we work collaboratively and seamlessly across content marketing, social media marketing, mobile marketing, online and offline public relations, corporate, community and employee relations.
We understand the latest technologies including, artificial intelligence and emerging technologies which affect marketing and business across every industry sector. Even if your company is in business-to consumer (B2C), these advancements are a fact of life in our ever-changing digitally mobile global mobile world.
We're committed to our client's success and keeping our promises. At the same time, we're always helping others and advancing our profession through mentorship, professional writing, speaking engagements, event coverage, and pro bono work.
If you'd like to talk, we'd love to hear from you.